Sponsors
ASSEMBLY would not be possible without the support of our partners and sponsors. All of these companies are forerunners in their industry, much in the same way as ASSEMBLY is in the demo scene parties.
Partners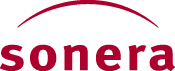 Sonera is a leading edge telecommunications operator. Sonera provides the high quality and high bandwidth ATM links for the ASSEMBLY's Internet connection. Sonera has been an ASSEMBLY partner for over four years.

Toptronics is one of the leading Finnish computer accessory retailers. A long standing partner of ASSEMBLY (since 1992!) Toptronics once again promotes its excellent principals such as Iomega, Creative Labs and Dynalink.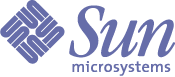 Sun Microsystems is world famous for its high performance servers. These servers are also behind ASSEMBLY's IP based services, which have to handle the load of thousands of simultaneous users. Sun's servers are the right choice for such a heavy duty job. Sun has been an ASSEMBLY partner for two years.

Silicon Graphics is renowned for its contributions to the computer generated imagery (CGI) industry. By partnering with ASSEMBLY, Silicon Graphics inspires the young computer artists to further their skills. Silicon Graphics has been an ASSEMBLY partner for two years.
Sponsors

Santa Monica Software provides a key element in the ASSEMBLY's local party network. By supplying high end Cisco routers and switches and hubs, Santa Monica Software ensures the high availability and performance of the ASSEMBLY partynet. Santa Monica Software has been an ASSEMBLY sponsor since 1996.

Data Fellows is a leading data security company with a full range of products with such outstanding brands as F-Secure SSH and F-Secure AntiVirus. Data Fellows provides its award-winning antivirus software to all of the participants of the event and its products protect the security of the core of party network. Data Fellows is a long standing sponsor of ASSEMBLY since 1993.

Laatumikro is renowned Finnish computer retailer. Laatumikro's quality computers are used throughout the ASSEMBLY '98 organization and all PC, Graphics and Musics competitions are run on these machines.
MikroBitti and its web companion MBNet are the leading Finnish computer magazine for the young computer enthusiasts. There isn't a single young Finnish computer hacker who hasn't read MikroBitti. MikroBitti has been an ASSEMBLY sponsor since 1995.

Teletekno provides quality components for demanding network systems. At ASSEMBLY Teletekno contributes an essential element to the performance of the party network.

Pro AV Saarikko & Juselius Oy is well known in the video editing and broadcast retailing industry. Pro AV provides high quality and high end equipment for broadcast and video professionals.

As can be guessed from the company name, Amigator is the sponsor of Amiga demo competition at ASSEMBLY '98. Amigator is supplier of high quality and leading Amiga components.

Doctron Oy is provides quality equipment for reproduction, image editing and printing purposes such as Umax scanners and computers. Doctron sponsors the ASSEMBLY '98 eZINE team.

Kemira safety provides the free earplugs for all ASSEMBLY visitors. You have to thank them for preserving your aural sensors.